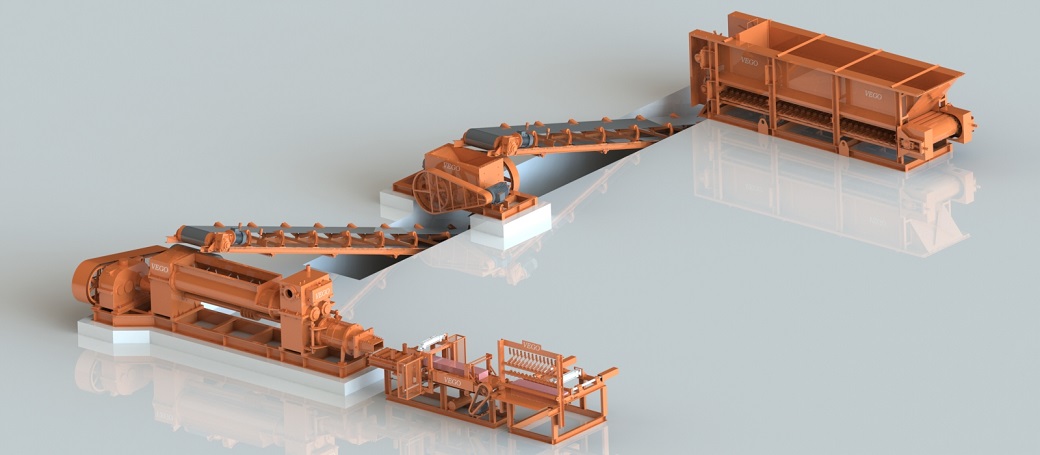 BM350 is an automatic brick machine designed with the aim of producing the highest quality bricks while using minimum labor. Manufactured with superior raw materials, this machine offers long working life and high value for money.
De-airing Extruder
Wear resistant High-Chrome Extruder auger (Screw)
Best quality bricks
As with all our machines, VEGO personnel will take care of the machine installation so our customers can start producing bricks quickly and efficiently.
The following machines are included in BM350:
Total installed motor power: 115kW (154hp)